A stitch in time: how a family heirloom inspired a new generation of knitters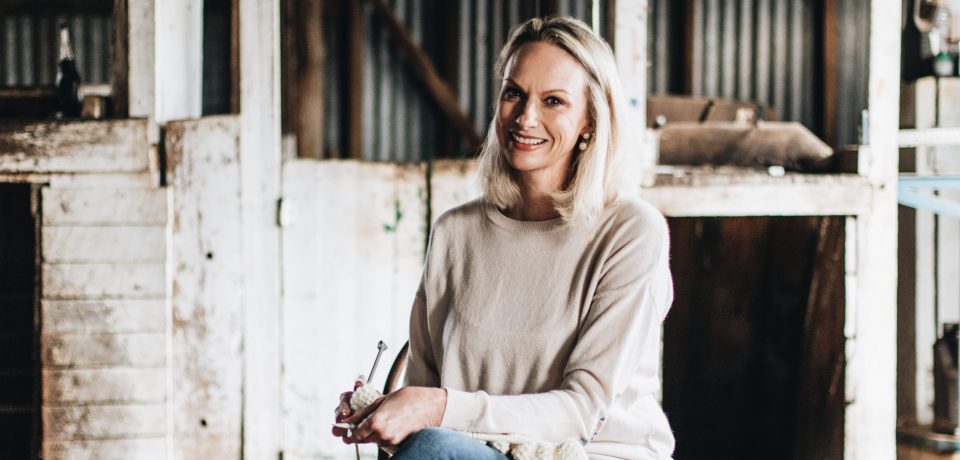 When Vanessa Bell inherited the baby blanket her great-grandmother knitted many years ago, she realised there was nothing else like it on the market.
The heirloom had been used to keep her mother, uncle, brother, herself and now her and husband Philip's son, Charlie, warm.
"It's slightly felted from wear and it's got a few rough marks, but it's in fabulous condition," says Vanessa. "It has a garter stitch border, stockinette centre and koala motif. It's simple, beautiful and so Aussie."
In 2017, a few years after the birth of the couple's son, Vanessa started knitting blankets and garments.
They are sold under the name Sarah…