Hope for Goulburn Valley orchards as fruit pickers learn the ropes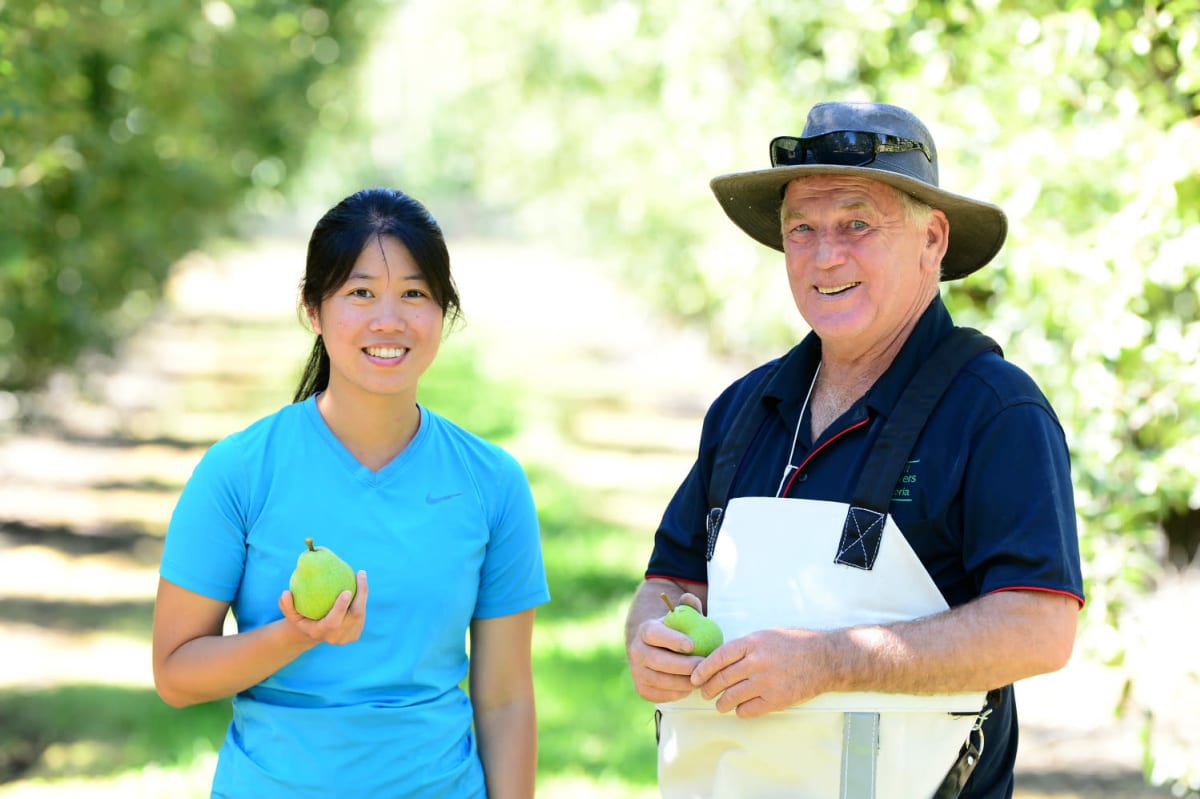 More than 800 people have contacted Greater Shepparton City Council interested in harvest work since the council redoubled recruitment efforts.
Now the test has begun to see if they'll arrive when called.
Starting in mid-January, council and Fruit Growers Victoria have been running a fruit picking 101 workshop at McNab Orchards.
In a good sign, roughly half of those invited to each two-hour-long unpaid session are turning up.
On Monday eight of the expected 14 attendees showed — three from Melbourne, two from Seymour, one from Shepparton and two from Saudi Arabia (living in Ardmona).
Their instructor on the day was lifelong fruit picker Sidney Aspland, who took them under the pear trees and gave them both work and life…