Jannali homes saved as NSW government strikes a deal with Sutherland council over alternate site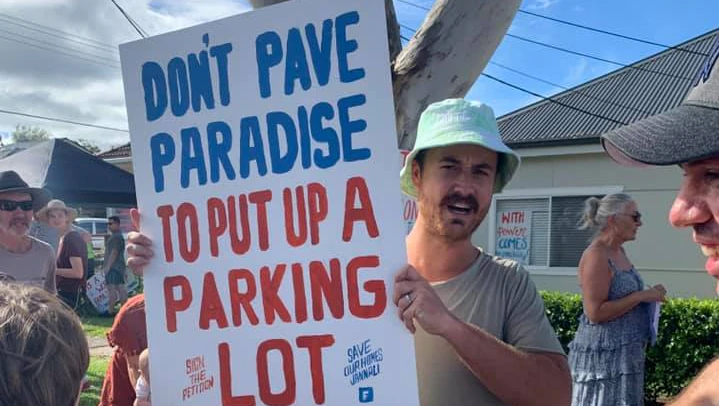 Residents in the south Sydney suburb of Jannali have claimed victory over a state government decision which would have seen their homes demolished to make way for a new car park.
Transport for New South Wales (TfNSW) was planning to forcibly remove the residents of nine homes to make way for the four-storey commuter car park next to the Jannali train station.
In the wake of a large grassroots community campaign against the plan, the department has now backed down and made a tentative alternative arrangement with the Sutherland City Council.
A department spokesperson phoned residents this morning to tell them the compulsory acquisitions would not proceed.
Liam Mulhall, whose home on Mary Street was earmarked for demolition, said residents…