Sword fighting wields friendship and wellbeing in Gunning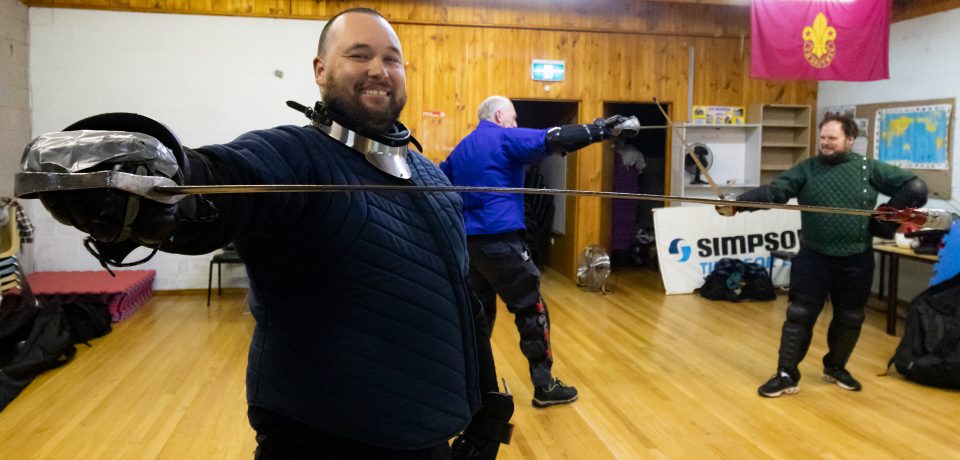 Step inside Gunning Scout Hall on the right night and you may think you've been transported back in time to the middle of a Napoleonic battle.
Meet Daniel Wise, Gunning's constable who trains the local sword fighter club.
The group's six active members and three casuals are part of the Historical European Martial Arts (HEMA) community and learn from a 1798 sword fighting manual.
They meet at least twice a month, fight with real swords from their favourite period and have a whole lot of fun.
"I was a student of the Stoccata School of Defence in Sydney before I moved to Gunning for work," says Daniel. "There…