The free app that shows where your travel bubble overlaps with friends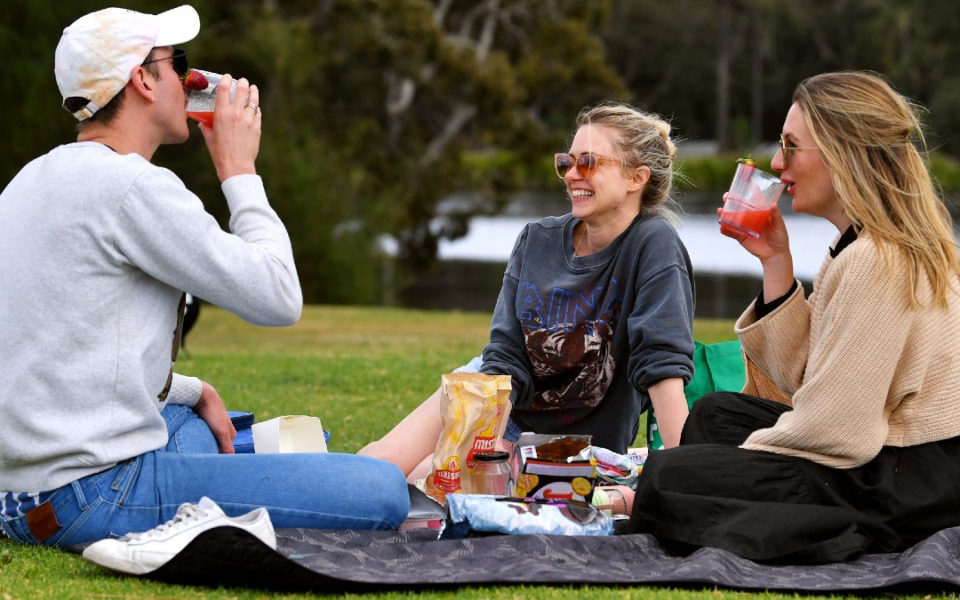 More than 10,000 Australians living under lockdowns have turned to a new online tool to plan picnics with friends in line with easing government restrictions.
Friendship Island launched last week to help Sydneysiders work out if their five-kilometre travel radius overlaps with that of their friends, and in response to popular demand, a Victorian version was rolled out on Monday afternoon with a 10-kilometre travel radius.
The tool's creator, digital cartographer Stella Blake-Kelly, said the lightbulb moment came when she realised the official NSW government map only allowed her to look up one address at a time.
"I made a map for some friends illustrating where we could meet within the rules, which made it really easy to plan our picnic…